Mostly, there are two the biggest international registers of clinical trials involving human subjects in the world. The data from them are presented in comparison here: interventional clinical trials (not only on medicines) registered at ClinicalTrials.gov and the clinical trials on medicines (conducted in and outside the EU/EEA) at Clinicaltrialsregister.eu.
Please note, that there are clinical trials on medicines, which have been registered under single project code in both registers at the same time. On the other hand, there is no a register including the whole list of international trials conducted in the world. Nevertheless, the statistics with combined data from two international registers can be helpful for preliminary estimation of clinical research activities per country in comparison.
In this article, Ukraine has been compared with the other 14 European (CEE) countries on 3 graphs: Slide 1 – all Phases, Slide 2 – Phase I, Slide 3 – Phase IV on-going (with and without active patient recruitment) clinical trials.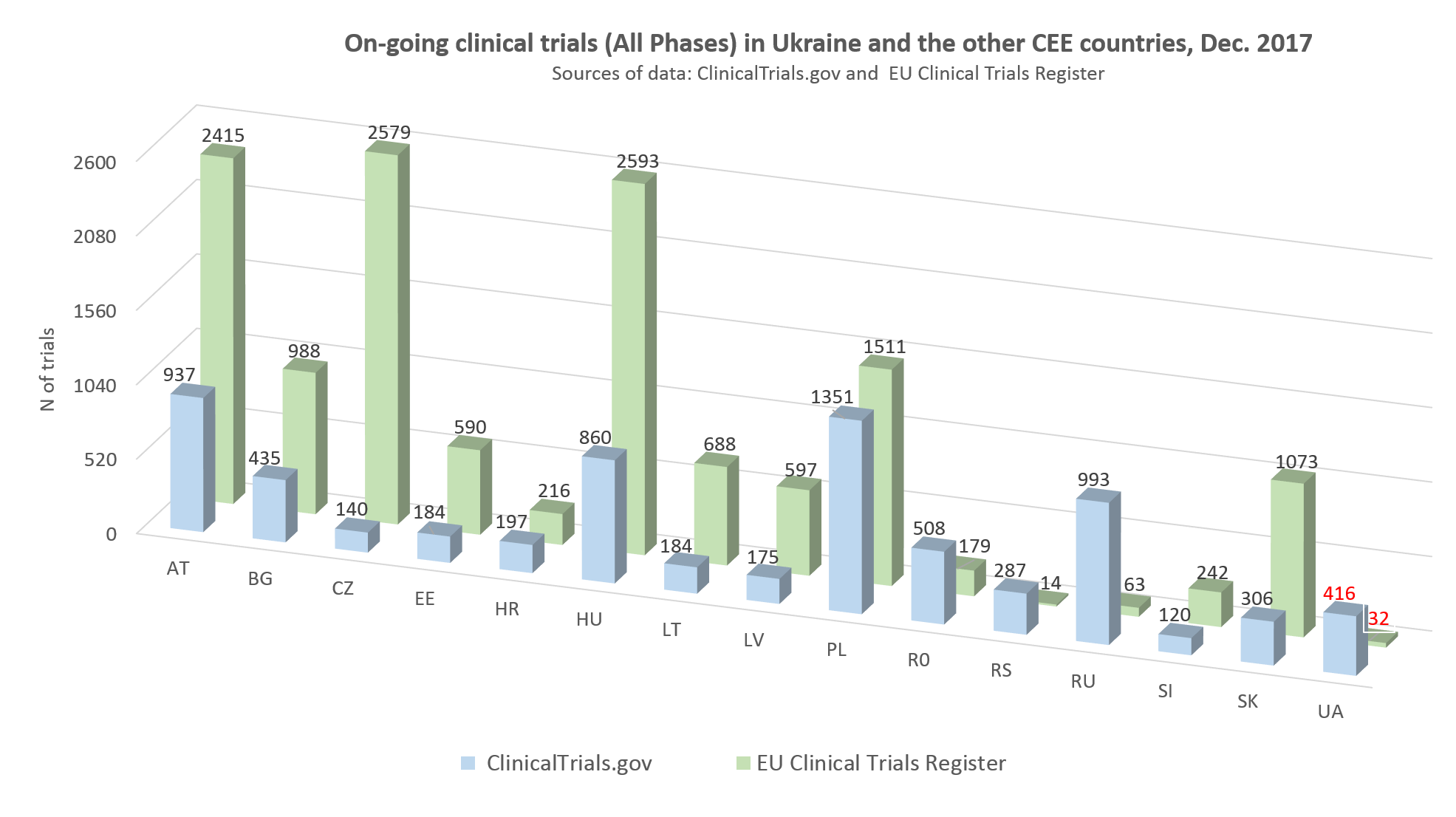 Slide 1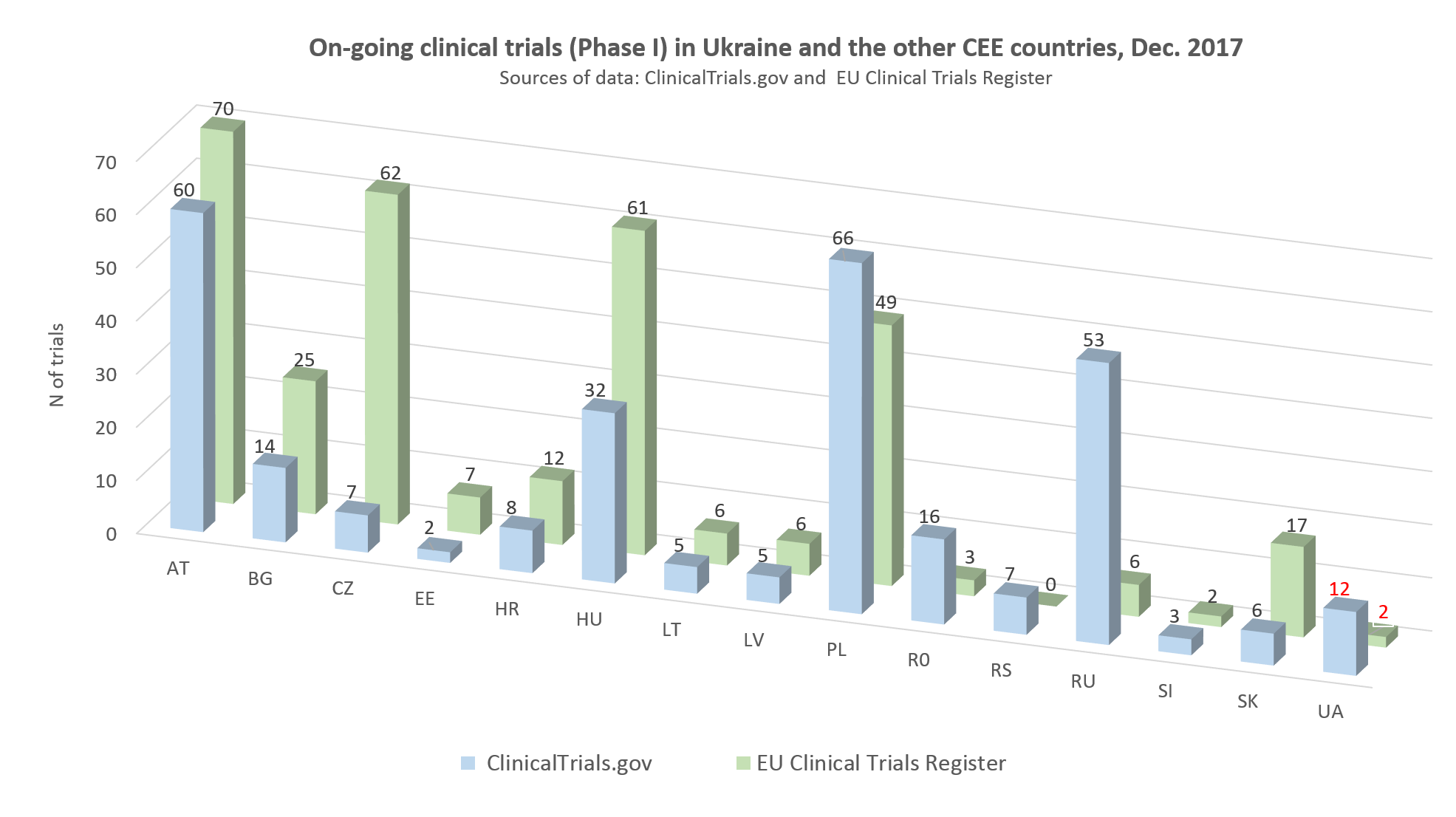 Slide 2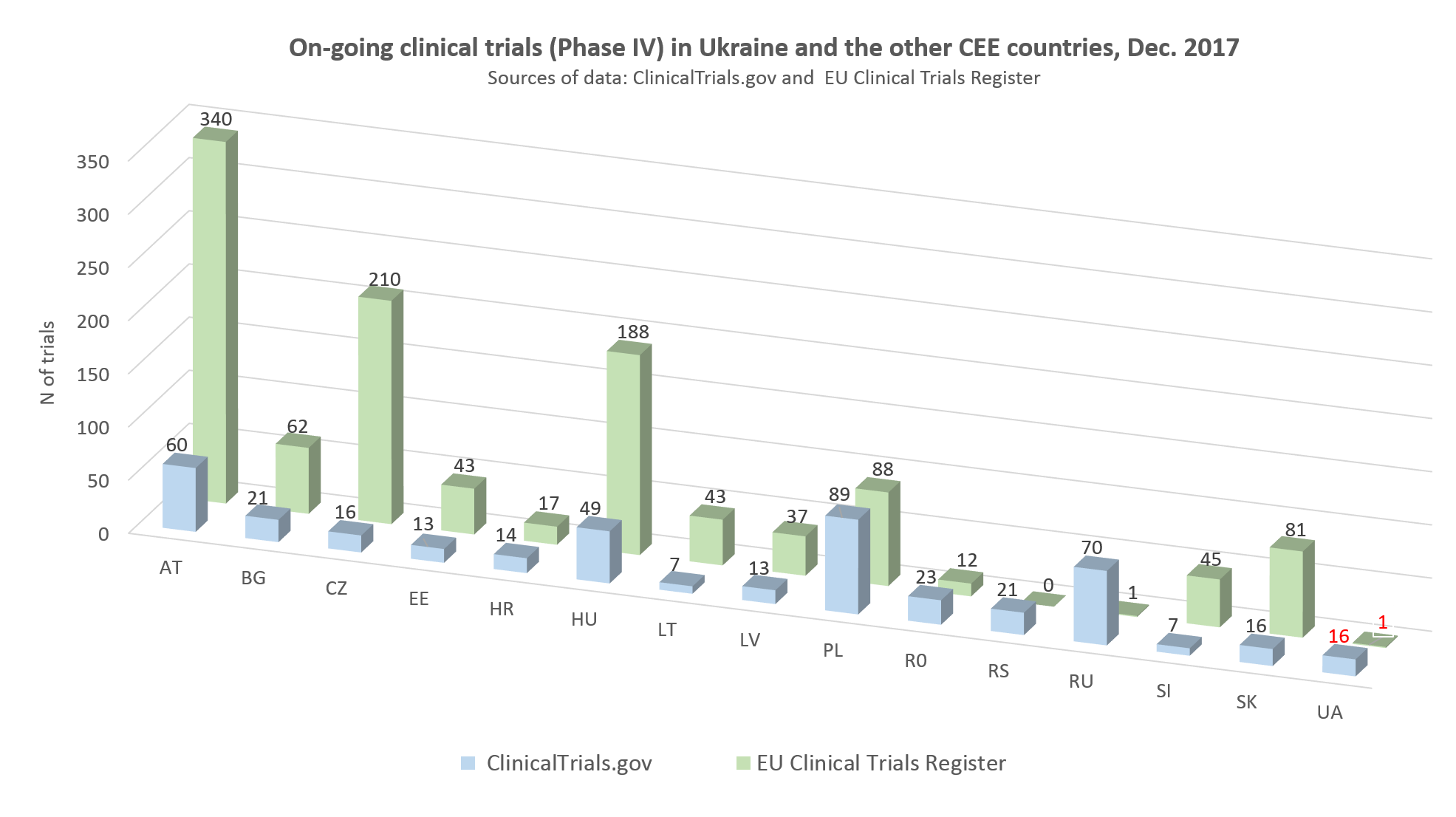 Slide 3
Ukraine is included in the group of countries outside the EU/EEA.