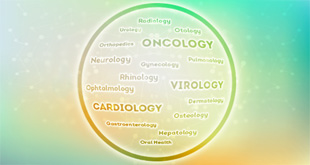 The leading clinical research markets traditionally continue to be located in the USA and Europe showing 37% and 28% from all clinical trials correspondingly. The distribution (rounded %) among the core regions of the world  is following:
North America, mostly presented by USA, Canada, Mexico: 49%
Europe, mostly presented by WE (FR, DE, GB, ES, IT and the others): 28%
East Asia, mostly presented by China, South Korea and Taiwan: 10%.
Middle East, mostly presented by Israel and Turkey: 3,9%
South America, mostly presented by Brazil, Argentina and Chile: 3,7%
Pacifica, mostly presented by Australia and New Zealand: 2,9%
Africa, mostly presented by South Africa and Egypt: 2,6%
South Asia, mostly presented by India: 1,7%.
Central America, mostly presented by Puerto Rico: 1,2%
Ukraine is situated in the geografic center of Europe, so it has a good chance to develop its clinical research market rapidly.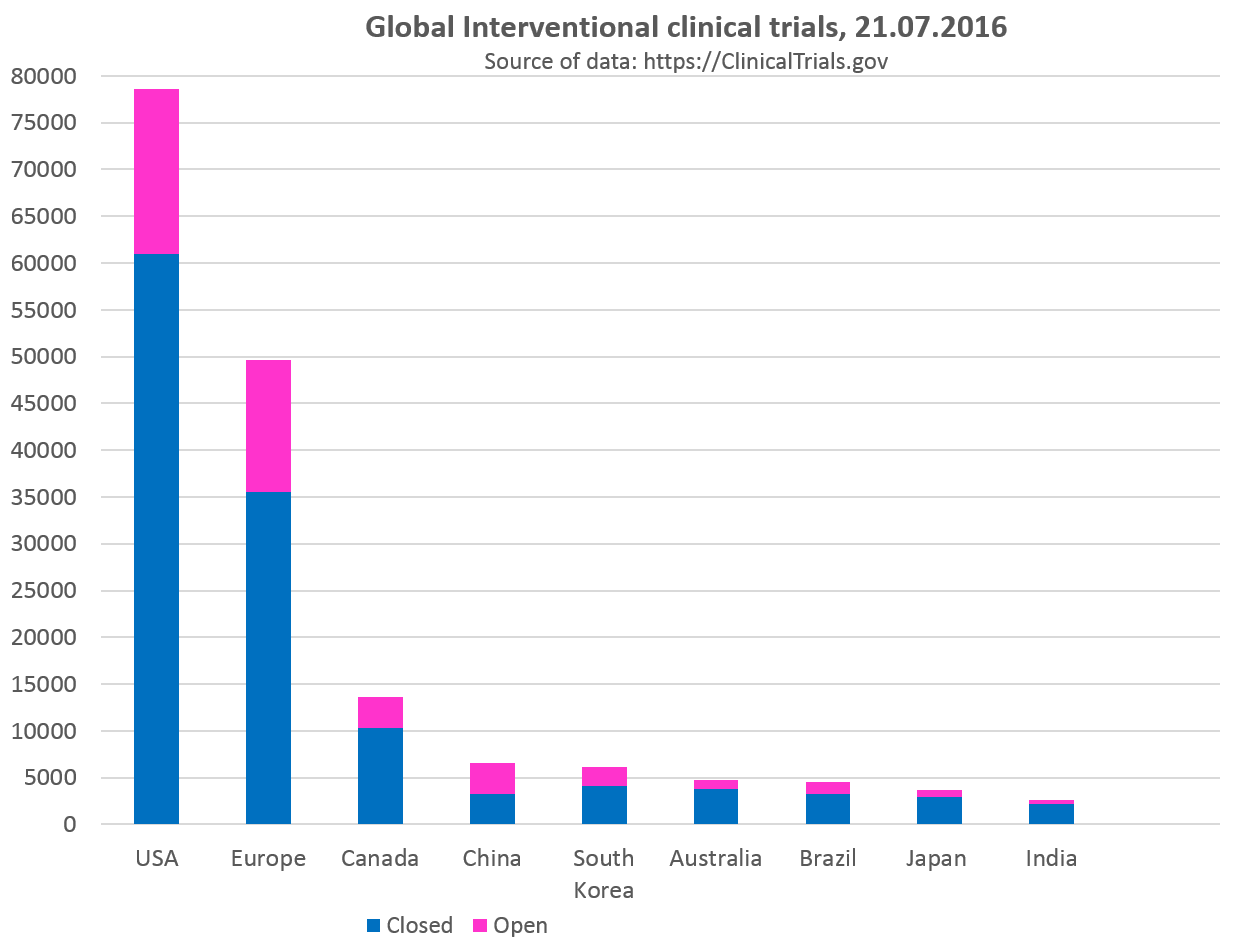 The emerging markets in China and India indicate significantly different rates of development on the number of clinical studies in spite of population of over 1.2 billion each and roughly the same clinical research experience in the past. The high rates of South Korea (Population- 50.8 miln) is the second observation here which could become the next separate topic to be scrutinized.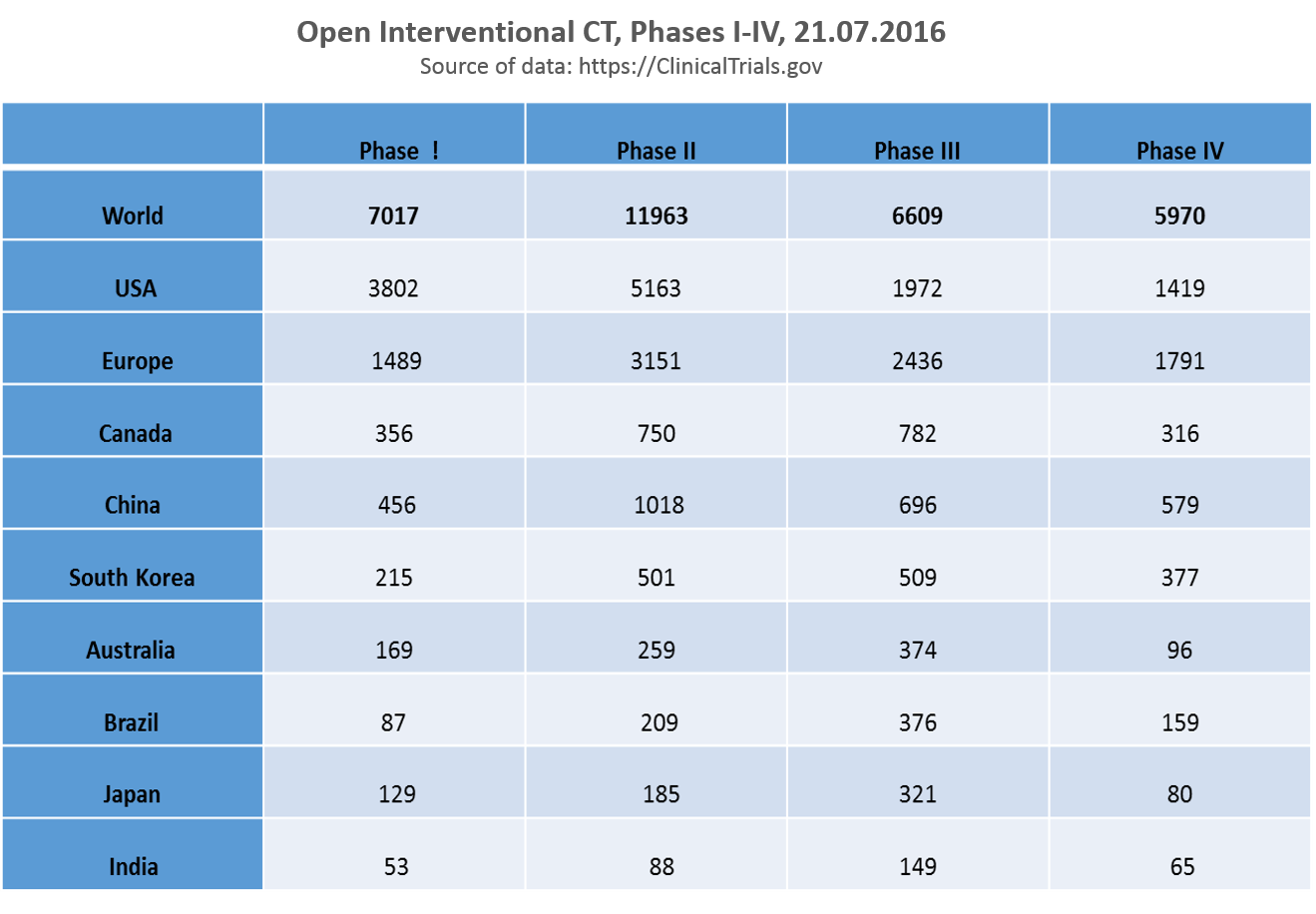 The number of Phase I & II trials can be a metric of trend in medical category, and it helps to make the forecast for coming years.
When considering open interventional clinical trials on medical categories from ClinicalTrials.gov linked to phases I-IV, you will take into attention the sharp increase in the trials of I-II Phases in Oncology. "Neoplasms by Histologic Type": Phase IV- 195; Phase III- 783; Phase II- 2960; Phase I- 1739 or 3%; 12%; 25%; 25% from all the trials in phase correspondingly. Because of a huge n of trials in this medical category, it is not included in the list of meidical categories.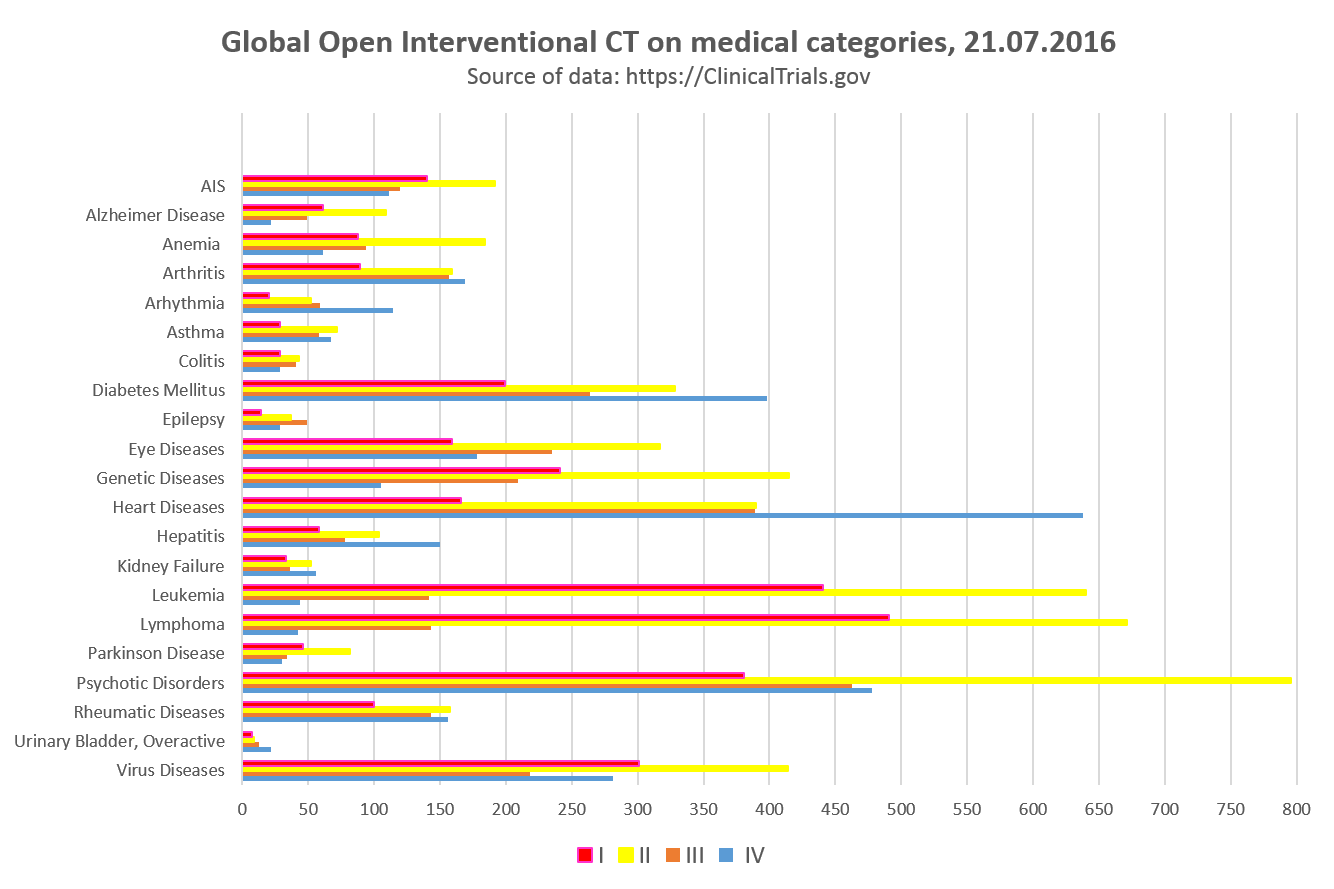 Terms:
Open trials: Not yet recruiting, Active recruiting
Closed trials: Active, not recruiting, Suspended, Terminated, Completed
AIS: Acquired Immunodeficiency Syndrome