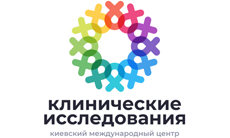 Services: Consulting, Data management, Diagnostics, Feasibility, Laboratory, Medication, Patient expenses, Recruitment & Retention, Trial materials.
Director/Head: Denys Pominchuk.
Contact person: Yuliia Demtsova.
About Company:
Verum Kyiv International Center for Clinical Research is one of the leading centers for free treatment of patients in the framework of international clinical research programs.
Its team includes 12 doctors of various profiles, oncologists with 15 years of experience, active participants in all-Ukrainian and international oncological conferences and seminars, authors of patents and scientific developments, recognized experts not only in Ukraine, but also far beyond its borders.
The activities of the Verum Kyiv International Center for Clinical Research are approved by the State Expert Center of the Ministry of Health of Ukraine. The center actively collaborates with leading CROs such as MSD, PSI, Quintiles and leading transnational pharmaceutical manufacturers.
The Center provides extensive diagnostic base, as well as the most comfortable conditions for treatment: continuous medical support, comfortable rooms, a high level of service, the latest equipment, etc.
Address info
Address of Company office: Ukraine, Kyivska Oblast, Kyiv, 13 Demiivska St.
Tel.: 0443835959, 0504363078.
Website: http://clinicalresearch.com.ua/.
E-mail: info@verum.ua.