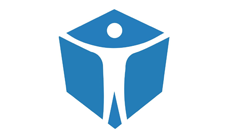 Type of service: Customs, IMP.
Director/Head: Kateryna Kornienko.
Contact person: Vadym Bondarchuk.
Address info
Address of Organization: 08135 Ukraine, Kyiv, V. Chaiky Str 16.
Tel.: +380 44 593-28-86.
Website: http://ccr.com.ua/.
E-mail: info@ccr.com.ua.
About Organization
Centre of Clinical Research Ltd experienced provider of support for clinical trials since 2003.
Our strong and highly motivated team provides solutions for your clinical trial needs whether it is receipt of necessary import licenses for materials for clinical studies, storage and delivery of materials in research centers in accordance with necessary temperature conditions, up-to-date controlling and reporting on country specific legislation, awareness about local custom requirements or transportation possibilities and last but not least with the destruction or export of IMP left after study closeout.
We value partnership with our customers and fully understand importance of being a part of supply chain process in each specific clinical trial.