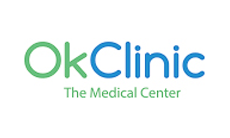 Type of service: Hospital/Institute.
Director of organization: Oleksandr Karpenko, Md, PhD.
Contact person: Oleksandr Karpenko.
Address info
Address: 02091 Ukraine, Kyiv, 121 Kharkivske shose.
Tel.: +38 050 311-43-83, +38 044 564-66-82.
E-mail: director@okclinic.com.ua.
Site: http://okclinic.com.ua.
About organization
We are a private Multi-Specialty Investigative Site.
Our Primary Investigators and Co-Investigators have a good experience in conducting RCTs in accordance with the principles of Good Clinical Practice (some for over 15 years).
Our team also includes the skilled RNs, Coordinators, Administrators, Laboratory Technicians and other supporting personnel.