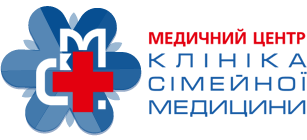 Principal Investigator: Yana Shapovalova, Valentyna Yaholnyk, Iryna Mykhailenko, Nataliia Kuznetsova.
Trial type(s): Medicines, Vaccines.
Trial phase(s): Phase II, Phase III.
Medical area(s): Dermatology, Gastroenterology, Neurology, Pulmonology.
Disease(s): Acne, Atopic Dermatitis, Chronic Kidney Disease, Crohn's Disease, Headache, Ichthyosis, Influenza, Migraine, Multiple Sclerosis, Parkinson's disease, Pneumonia, Ulcerative Colitis.
Trial experience (full years): 5.
Clinical base (Hospital or Institution with beds): Family Medicine Clinic LLC.
Department(s) of Clinical base: Medical clinical research center.
Additional information:
Family Medicine Clinic LLC has been conducting clinical trials from 2017. We have experience such clinical trials as:
Clinical Phase of Trial ‐ III:
Indication of Trial: Cardiovascular disease, Ulcerative colitis, Crohn's disease, Breast Cancer, Plaque Psoriasis,Multiple Sclerosis.
Clinical Phase of Trial ‐II:
Indication of Trial: Lamellar ichthyosis, Ulcerative colitis.
After war in Ukraine started our center were not closed even for one day. We continue to cinduct clinical trials and perform pateints' visit. We want to expand the center with new clinical studies and we will be glad for the involvement of our center in new clinical trials.
Our center has enough modern equipment for conducting different studies and qualified staff with experience in clinical trials.
We are open to new proposals in clinical trials area!
Address info
Contact person: Anastasiia Zhukova.
Address of Clinical base: 49038 Ukraine, Dnipropetrovska Oblast, Dnipro, 16, Kniahyni Olhy Street.
Tel.: +380951209377.
E-mail: a.zhukova1234@gmail.com.
The information is published by the Investigator.