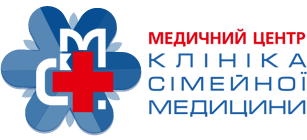 Principal Investigator: Valentyna Yaholnyk.
Trial type(s): Medicines.
Trial phase(s): Phase III.
Medical area(s): Neurology.
Disease(s): Multiple Sclerosis, Multiple sclerosis primary progressive.
Trial experience (full years): 1.
Clinical base (Hospital or Institution with beds): Medical Center "Family Medicine Clinic".
Department(s) of Clinical base: -.
Address info
Contact person: Valentyna Yaholnyk.
Address of Clinical base: 49038 Ukraine, Dnipropetrovska Oblast, Dnipro, 16 Kniahyni Olhy Street, Kniahyni Olhy Street, Dnipro, Ukraine.
Tel.: +380664839638, +380951209377.
Fax: +38 (0562) 310 301.
E-mail: valentinajagolnik8@gmail.com.
The information is published by the Investigator.