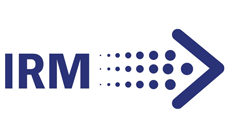 Services: Consulting, Feasibility, Hotel & Travel, Meeting & Conference, Recruitment & Retention, Travel & Transportation.
Director/Head: Sergii Iamchunskyi.
Contact person: Philip Berg.
About Company:
IRM is a Clinical Trial Service Company dedicated to the provision of tailor-made solutions to support the biopharmaceutical industry. Our expertise working in this specific market with both Industry and Health Care Providers results in superior service, cost savings, and efficient operations. IRM commitment is to stay one step ahead in order to fulfill our customers' existing and ever-changing requirements of the biopharmaceutical industry.
Services:
– Patient Travel and Transportation
– My Business Travel
– Investigator Meetings & Conferencing
– Patient Recruitment and Retention
– Independent Feasibilities
– Site Support Services
– Consulting
Address info
Address of Company office: 21050 Ukraine, Vinnytska Oblast, Vinnytsia, st. Teatralna 37 , of.3.
Tel.: +380 67 432-49-00.
E-mail: pylyp.berg@irm-europe.com.
The information is published by the representative of Company.