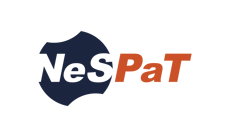 Services: Hotel & Travel, Meals delivery, Patient expenses, Travel & Transportation.
Contact person: Artem Zymniy.
About Company:
SERVICES
We offer a complex solution for the organization of patient transportation as part of clinical trials.
We operate in all regional centers and other large cities (Krivoi Rog, Kremenchug, etc.) of Ukraine and Belarus.
We provide the following services:
Transportation by car within city, regional or intercity.
Meals delivery.
Hotels reservation.
Reimbursement of other patients travel expenses.
Rail tickets.
Air tickets.
Transportation by special medical transport.
PATIENT TRANSPORTATION WITH NeSPat™ MEANS:
Comfort and safety for patients.
Convenience in ordering for researchers.
Detailed and convinient reporting system for monitors and management.
OUR CLIENTS
We provide services of patient transportation for CRO, clinical research departments of pharmaceutical companies and SMO. We are proud that we are trusted both by the world leaders of the research industry and by small companies.
ABOUT US
In 2013 New Standard started organizing patient transportation. Since then, we have gone through a long and interesting way of development and improvement of our product. With all responsibility we clame that we have transformed the service of patient transportation to a completely new and higher level of service.
This is confirmed by lots of positive reviews from all participants of the process: managers and monitors of CRO, researchers and patients. However, we do not stop on the achieved and continue to improve our services and technologies.
In the beginning of 2017 we decided to set a branch that is responsible for the patient transportation into a separate business and thus, have created the NeSPat™ (New Standard of Patient Transportation) trademark as a part of the New Standard group of companies.
Address info
Address of Company office: Ukraine, Kyiv.
Tel.: +38 0 800 21 02 85.
E-mail: info@nespat.com.ua.
The information is published by the representative of Company.