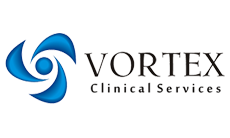 Services: Customs, IMP, Regulatory, Trial materials.
Contact person: Tetiana Melashenko.
About Company:
Vortex Ukraine provides full array of services to facilitate and make more efficient clinical research programs in Ukraine:
Regulatory Services
Customs Services
Storage Services
Clinical Materials Distribution
Labelling/Relabelling
Clinical Supplies Transit, Return, Urgent recall
Clinical Materials Destruction
Complimentary Services
Address info
Address of Company office: 03040 Ukraine, Kyiv, Velyka Vasylkivska str., 2.
Tel.: +380 44 393-41-17.
E-mail: info.ua@vortexcs.com.
The information is published by the representative of Company.