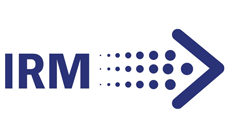 Type of service: Trial support.
Director of organization: Yamchinskiy S.V.
Contact person: Philip Berg.
Address info
Address: 26000 Ukraine, Vinnytsia, Teatralna st. 37, of. 3.
Tel.: +380 67 432-49-00.
E-mail: info@irm-europe.com.
Site: http://irm-europe.com.
About organization
IRM is a service company dedicated to provision of tailor-made solutions to support clinical trials and to make them more efficient.
Our first proposal for the industry is our Patient Travel and Transfer Service that is now available in all regions of Ukraine.
Arrangement of patients travel to site and back with the focus on safety, promptness and reliability will expedite patients retention in your clinical trials, increase compliance with trial schedule and reduce workload of study coordinators. Customer-oriented approach will help Pharmaceutical companies and CROs with simple budgeting, reporting and billing approach.