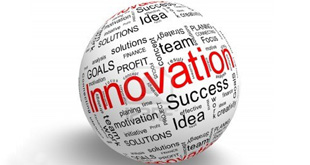 Site Qualification and Training approach led by TransCelerate BioPharma Inc. It is a non-profit organization with a mission to collaborate across the biopharmaceutical research and development community to identify, prioritize, design, and facilitate the implementation of solutions to drive efficient, effective, and high-quality delivery of new medicines, improving the health of people around the world. TransCelerate membership is available to biopharmaceutical research and development organizations that engage in innovative discovery, development, and manufacturing of new drugs1.
In the following picture, you can find the list of the Member Companies (the same list is available on the site TransCelerate direct site).

TransCelerate organization conducts and supports a number of initiatives, which are followed by all Member Companies, however, additional tools and own way of implementation are still in place. The full list of the initiatives includes Clinical Data Standards, Clinical Data Transparency, Clinical Research, Awareness & Access, Clinical Trial Diversification, Common Protocol Template, Comparator Network, eConsent, eLabels, eSource, Investigator Registry, Pediatric Trial Efficiencies, Placebo and Standard of Care Data Sharing, Quality Management System, Risk-Based Monitoring, Shared Investigator Platform, and Site Qualification and Training.
I would like to highlight the Site Qualification and Training (SQT) initiative. Taking into account a number of documents that have to be created, collected and maintained during the trial conduct, clinical trial sites have a lot of work that definitely can be simplified by creating set of document's templates valid among the Member Companies or throughout the clinical trials' "world". This initiative is streamlined to standardize the process of clinical site Qualification and Training and involves not only Members Companies, but also Regulatory Authorities (RA) and Clinical Research Organizations (CRO).
Clinical sites constantly complete a number of documents following different requirements of each company, including operating procedures and it brings additional work and navigates investigator sites focus to the routine paper/or electronic documents completion, instead of pure focus on clinical trial itself.
From my experience, I know how important the start-up process is and how complex it can be. By simplifying the documents' processes, we can positively influence the start-up timelines.
Involved parties are working together to make this period shorter, however, it depends on process organization, country regulations, and local legislation, thus defer from country to country. One of the criteria to enter the country with a new clinical trial or not can be exactly the length of the start-up period and the effectiveness of the document preparation. We have to be focused on and develop the components that can be influenced by common efforts, thus the simplification of the documents' collection process is one of the priority ways to improve study start-up timelines.
The following steps are in the process of development and implementation in frames of SQT:
Training for Investigator Sites. Includes voluntary mutual recognition process of GCP training and EDC system training of the investigator staff and monitors across TransCelerate Member Companies.
Forms for Investigator Sites. Includes an aligned process for the Investigator sites and Members Companies. The following forms are in the list:

Financial Disclosure Form (FIDS);
Protocol Level and Site-Specific Informed Consent Tracking Logs;
Site Profile Form;
Curriculum Vitae Template;
Site Signature and Delegation of Responsibilities Log;
Form FDA 1571 – Guidance for Completion

Some forms are maintained by the Society for Clinical Research Sites (SCRS). SCRS currently represents over 3,000 research sites in 49 countries. SCRS' mission is to unify the voice of the global clinical research site community for site sustainability. SCRS has become an active partner in industry-wide initiatives and dialogues focused on improving the clinical research enterprise.2

Informational Program for Investigator Sites, including for Site Staff Less Experienced in Conducting Clinical Research. It is also maintained by SCRS. Both pieces of training allow clinical site investigators to improve knowledge about clinical trial conduct, running the studies in a way that is more effective and makes cooperation between clinical site staff and sponsors more beneficial.
To sum up the updates regarding the Site qualification and training, I would say that majority of clinical site investigators in Ukraine are very pro-actively and collaborative. Clinical sites and Investigators have a wide knowledge and always support the innovative approach in clinical trial conduct.
References: